Description
Seed of Love ——Autism Charity Concert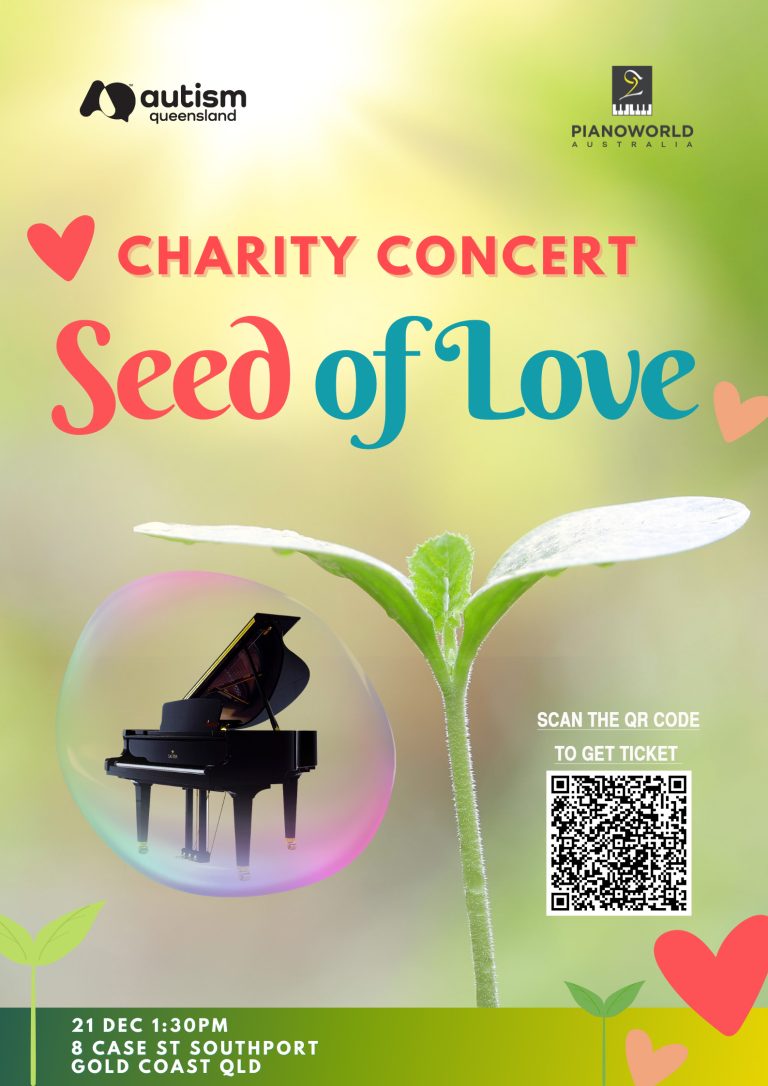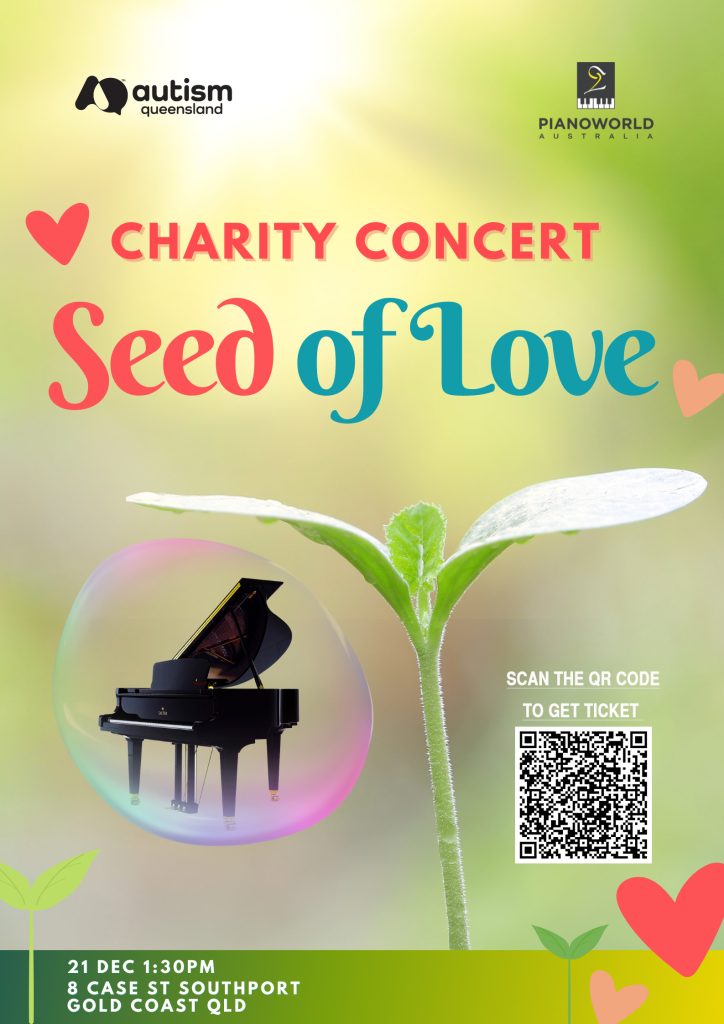 21 Dec 2022 1:30P.M.
Address: 8 Case St Southport, QLD 4215
Australia Piano World aims to support autistic individuals and their families alongside Autism Queensland – through our annual charity concert,
"Seed of Love".
Join our top Australian pianists, Jerry Wong, Konstantin Shamray and Tamara Smolyar, as well as our talented young pianists.
Register now, as seats are limited.
Price:  $38/person
Free entry for one family member of those with autism and themselves
Please Note:
This is a digital ticket, STREET ADDRESS for CHECKOUT DETAILS is not required (can fill as N/A)
Please bring your ID for check-in.
Check-in time is 15mins before the concert
Bank Details for BANK TRANSFER CUSTOMERS:
Name: Piano World Gold Coast
BSB: 082309
Account number: 728290186
Please  add Your Name + Contact Number as description under the payment and email the payment receipt to qld@australiapianoworld.com.au
Contact event@australiapianoworld.com if you have problem with purchasing
---
The ticket is not refundable.
The organiser reserves the right to use the images and recordings of the concert. This is accepted by default upon purchasing the ticket.