Description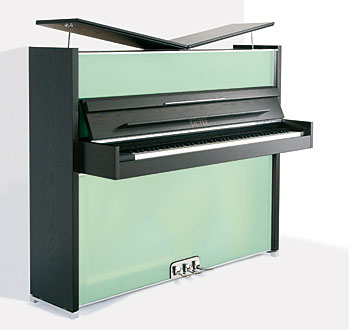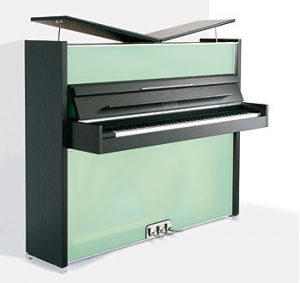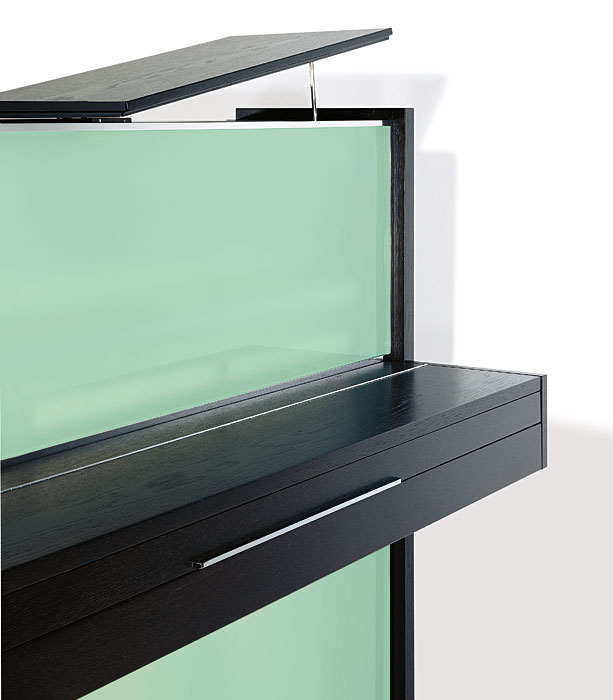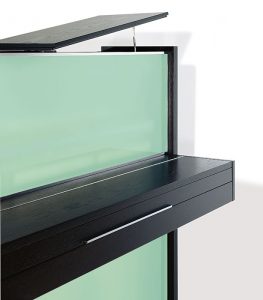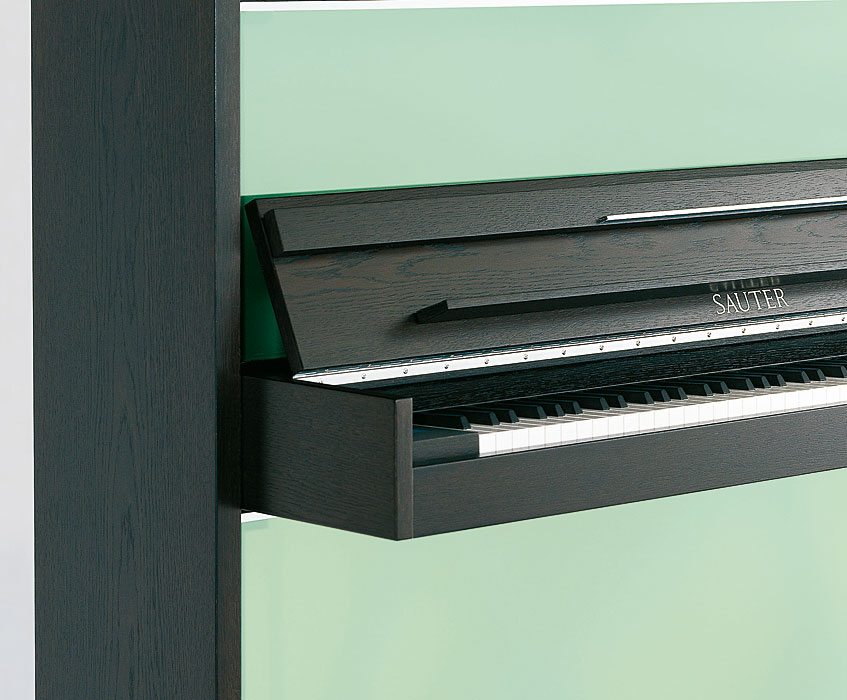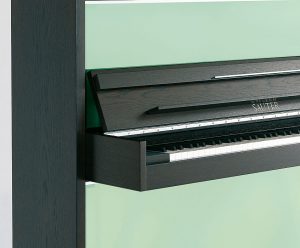 Vitrea´s essence is the contrast between the cool glass front and the warm wooden tones of the main structure of the piano.
The modern-day architectural glass features outstanding in our major cities have inspired the idea of glass fronts – straight, clear, transparent: that is Vitrea.
Vitrea is particularly well suited to rooms with expansive windows flooded in light, beautiful wooden flooring and contemporary furnishing. The predominant aesthetic feature structuring Vitrea´s shape is its dark-bright contrast.
Vitrea´s materials: the front panels consist of matt glass, available in two shades. The form is bordered by thin chromium rail strips. Body, Lid and keyboard elements are made of oak wood. Here you have the choice of a light natural tone of timber or of a deep dark-stained variation. All metal parts are chrome-plated.
The design is accentuated by details such as: Vitrea is supported on chrome-plated steel feet. The lids open upward in aliform, like wings, and, therefore, optimally project the sound waves throughout the room.
Equipment: double repetition action (RR-action), sound dampening pedal (soft pedal)
Straight-line piano stool with metal frame which complements to perfection the demure elegance of Vitrea.