Description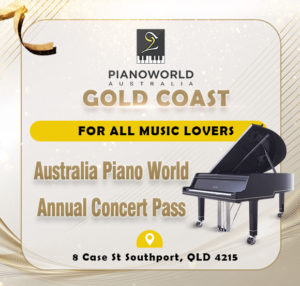 With the Annual Concert Pass, enjoy the freedom to attend 8 concerts held by Australia Piano World in this year.
(If concerts are held less than 8 times due to COVID-19 in the year, the remaining times will be postponed to the next year)
Contact event@australiapianoworld.com if you have problem with the purchasing
* The Annual Concert Pass is not refundable for personal reasons;
Real name registration required, non-transferable;
The organiser reserves the right to use the images and recordings of the concert. This is accepted by default upon purchasing the Annual Concert Pass;
Australia Piano World holds the right to discontinue any pass, and refund the fees of the remaining concerts accordingly.