Australia Piano World
The 3rd Stage for You-Online Concert
During isolation, hasn't it felt so lucky to have a piano at home with us? But do you suffer from having no stage for you to share the fruits of your practice? Then congratulations on discovering this article, as Australia Piano World is building an exclusive stage for you!
Stage for You, a traditional program of Australia Piano World, is created exclusively for piano lovers. Whether you are a beginner, a veteran or have a little pianist at home who loves the instrument, Stage for You is a chance you should never miss.
In the 3rd Stage for You program, the top six most popular participants will also have the opportunity to participate in an offline tour and become radiant stars. Are you looking forward to it? Please keep reading and start this dream of the stage with us.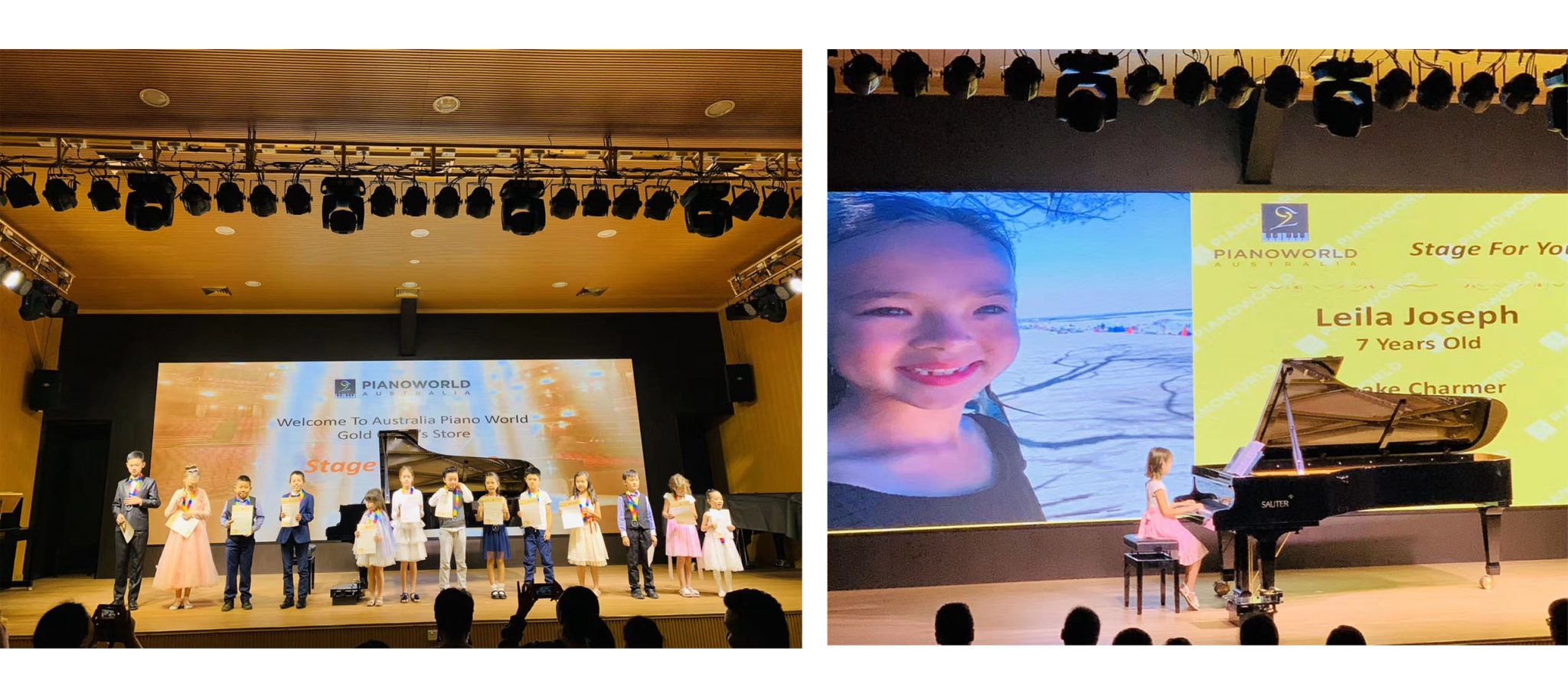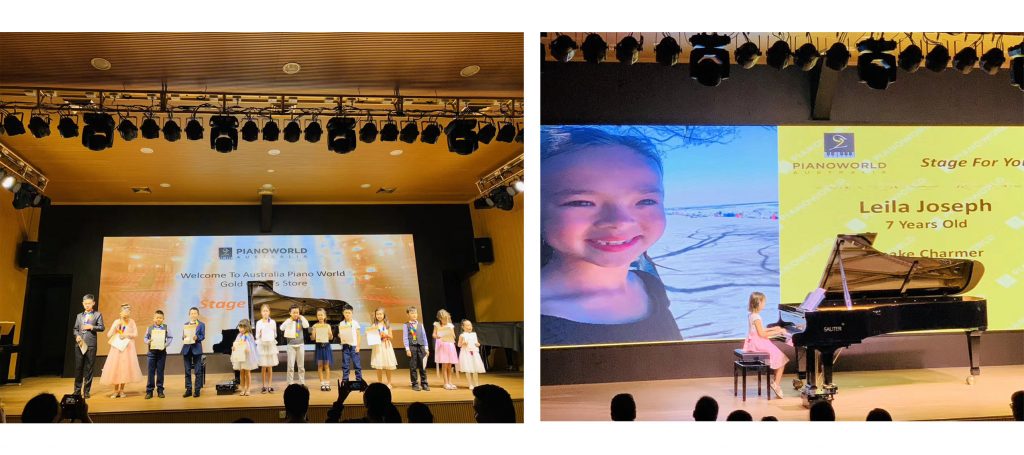 The 3rd Stage for You concert be held this time will differ from previous events in the following two points.
– The stage changed from offline to online;
– The top six most popular online participants will have the opportunity to participate in offline concert held by Australia Piano World.
On June 21st, Stage for You continues.
Everyone participating in the 3rd Stage for You online concert will get a certificate, and the top six most popular performers will have the opportunity to showcase their ability on our offline stage. Just think about how exciting it would be to leave your mark on the stage as a witness to your growth and gains on your musical journey. Of course, this stage is not just to show yourself, but also a platform to communicate with other piano lovers. On this platform, the piano is the bond to help you to make more friends in the same camp.
Limited space, Register Now!
Registration Instructions:
The Stage for You is not a competition. It's a stage to share your hobby and a starting point for your dream. But for a concert, the sense of ritual is important. All performers are invited to record the video and participate in online concert in formal dress.
For performers aged 5-16, the selected piece should be equivalent to Ameb L2 or above. (Special performers excluded.)
| | |
| --- | --- |
| Age | Piece |
| 5-8 yrs | One piece within 2 mins |
| 9-12 yrs | One piece within 5 mins |
| 13-16 yrs | One piece within 10 mins |
*Please do not repeat performances that are not required by the piece.
Schedule
Registration and
video upload deadline
June 12 2020
YouTube live stream
June 21 2020
1st half: 5:00 p.m.
2nd half: 7:00 p.m.
* The piece played at the concert can be different from the one on the video. Performers in each part will be announced later.
* The 9-day period from the 12th to the 21st is for the top 6 ranked most popular performers.
To be a performer on the 3rd Stage for You, please follow these steps:
Register via form below.
Upload your video to Google drive and share the video to info@australiapianoworld.com.au. Please name the video in the format of performers + piece.
We will contact participants who have successfully registered for the 3rd Stage for You and upload your video to the specific playlist for this event on our YouTube.
Check your video through the YouTube playlist we sent you. Share your video with your relatives and friends, and remind them to like your video.
Warm-Tip Card
Please ensure that there is no other noise in the environment before recording the video and the video is within the specified length.
When using a mobile phone to record, please keep the lens clear and stable.
The time of the offline concert will be arranged and notified later according to the changing circumstances of COVID-19.
Note:
Australia Piano World will have customers as priority in the guest list. Applicants who are unable to register for the 3rd Stage for You will have priority to participate in next event.
Participants (guardians of under-age participants) authorize Australia Piano World to use their name. photo and videos on social media platforms.
Our company reserves the right of final interpretation.
Following us now, start your music journey with Australia Piano World.