Australia Piano World Concert series
2022-03-29
Performer: Quang Hong Luu
---
Quang Hong Luu is a top young pianist with great musical creativity and remarkable stage
presence.
He has made outstanding achievement over the years at multiple prestigious piano competitions all over the world such as 1st prize at the 2011 Lev Vlassenko Piano Competition of Australia and top 12 finalists at the 2016 Sydney International Competition. He also performed with various Orchestras worldwide with many famous conductors along with concert tours in many countries.
Quang is now teaching in Academy of Music and Preforming Arts in Sydney Australia and also the teaching artist at Australia Piano World. His students have won many international piano prizes.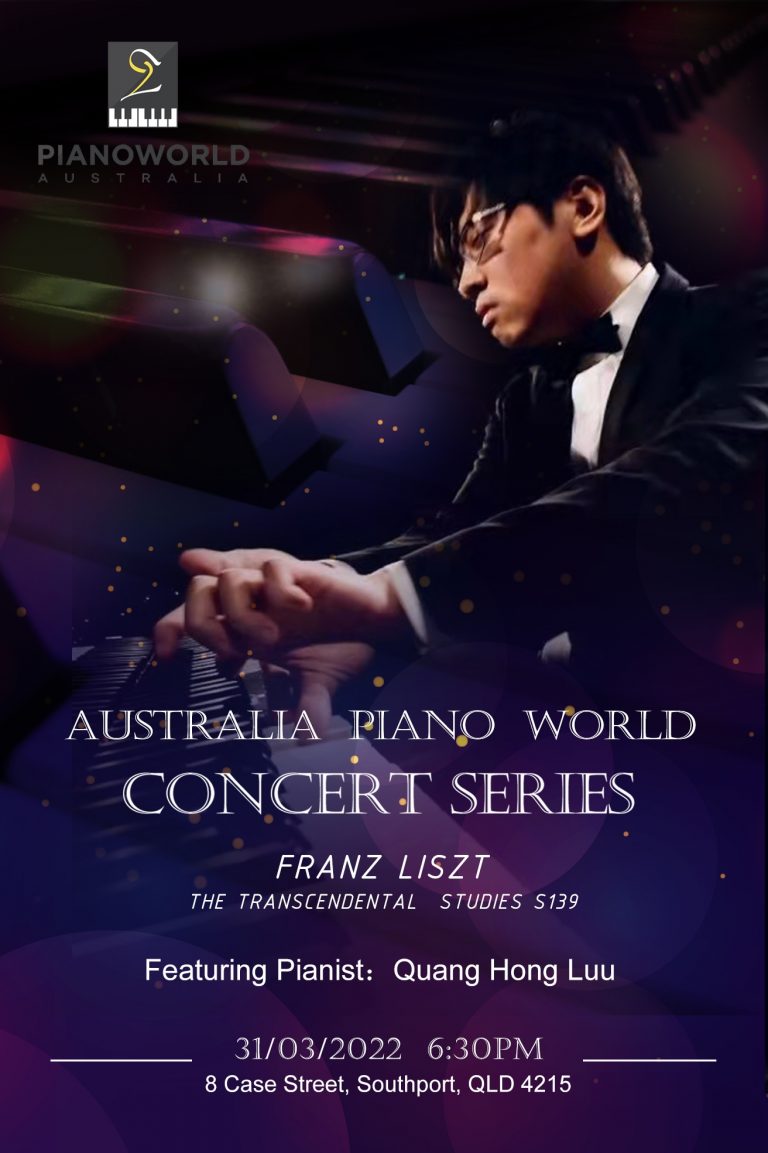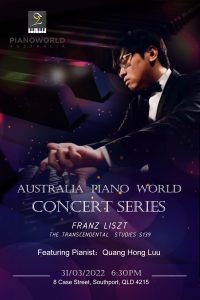 Franz Liszt: 12 transcendental studies S139
1.   Introduction
2.   Flares
3.   Landscape
4.   Mazeppa
5.   Vision
6.   Hero
7.   Rememberance
8.   Passion
9.   Harmonies of the night
---