2022 Australia Piano World Music Festival
Date: 17th to 21st Dec 2022
Location: 8 Case St, Southport QLD 4215
MUSIC FESTIVAL HIGHLIGHTS

(1) PIANO CONCERTS & MASTERCLASSES BY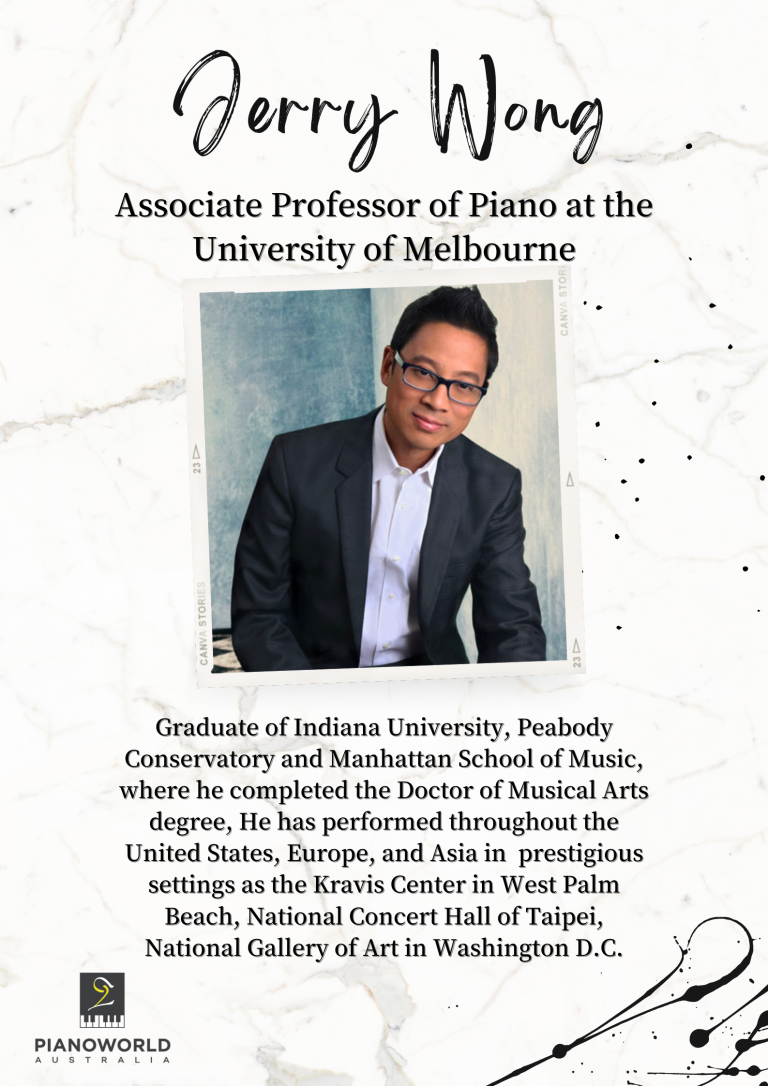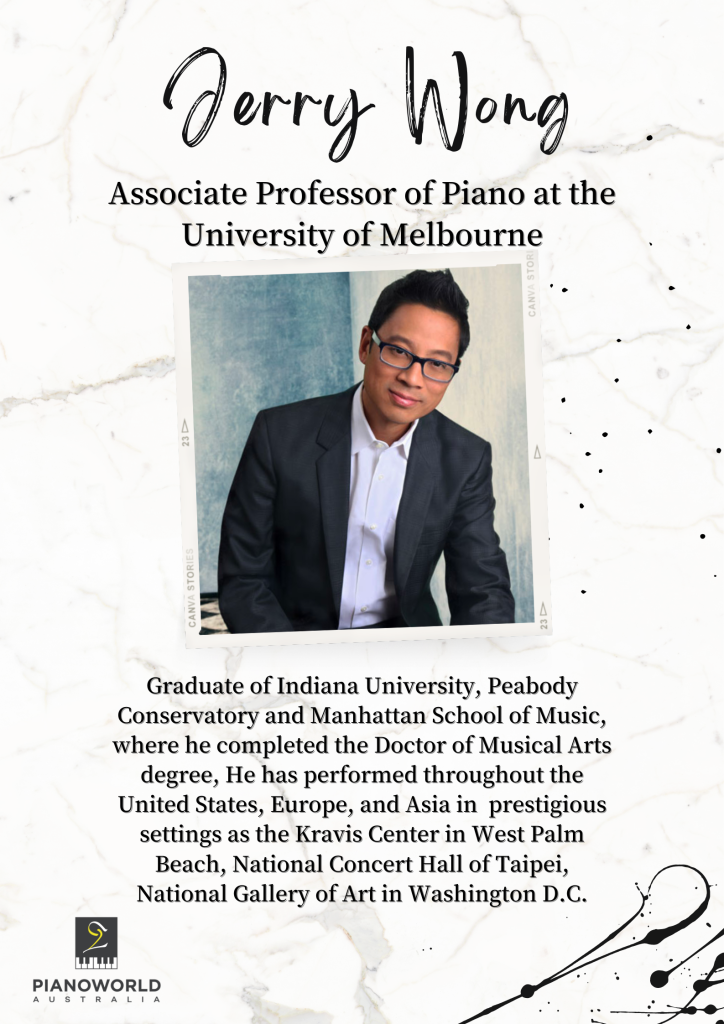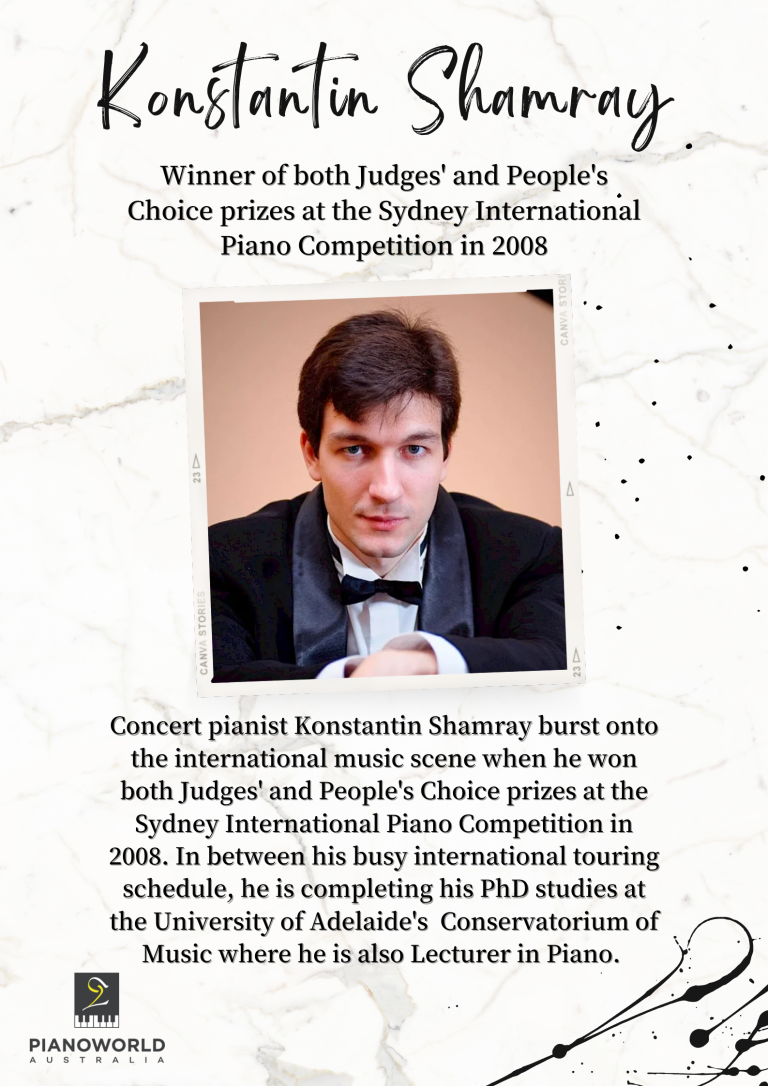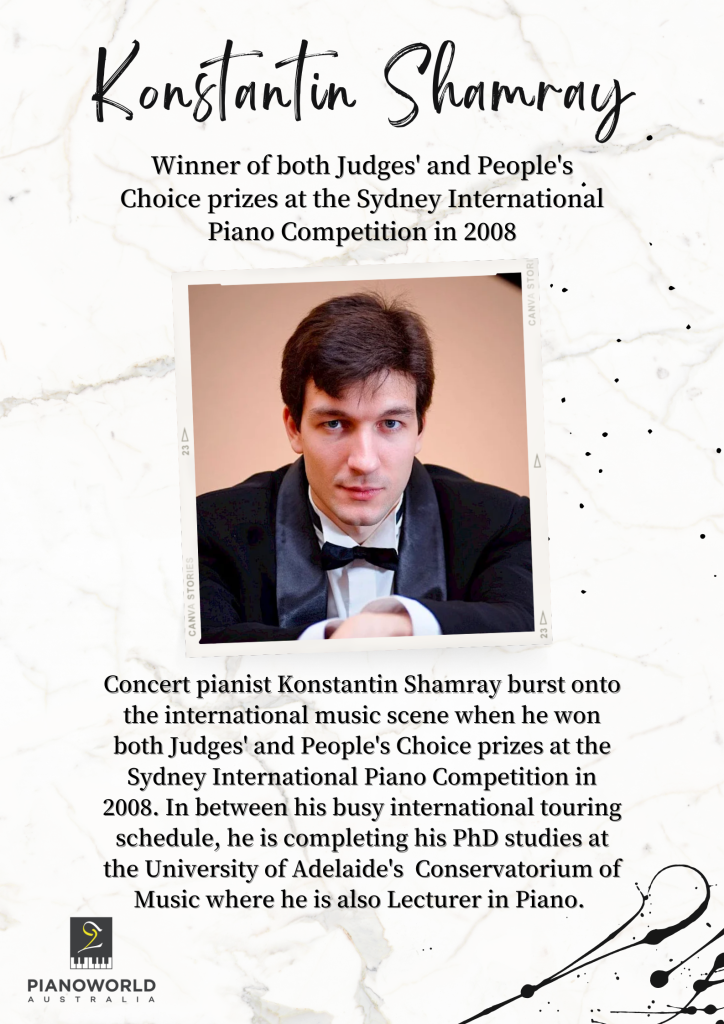 (2) CHARITY CONCERT (with Autism QLD)
A charity concert to support the work of Autism QLD. All participating pianists will receive a certificate from Autism QLD as a token of appreciation and encouragement.

(3) 2022 NATIONAL SAUTER PIANO COMPETITION
All participants of Music Festival are eligible to take part in the competition. Winners of various awards at NSW, QLD and VIC and invited pianist are also eligible to take part in the National competition. 
 
Daily Concert
Masterclass
Seed of Love Charity Concert
Suater Piano National Competition
 
observation
observation
paticipation
observation
paticipation
observation
paticipation
Package A                       
✅
✅
 
✅
 
✅
 
(5 yrs – adult)
Package B
✅
✅
✅
✅
✅
✅
 
(5 yrs – adult)
Package C
✅
✅
✅
✅
✅
✅
✅
winner/be invited in Sauter Piano State Competition (5-16yrs)
Package (A):
Australia Piano World customer : $280 (maximum 4 person)
Non-customer : $380 (maximum 4 person)
Extra family members : $50/person

Package (B)
(Please include a video clip of the performance when registering)
Australia Piano World customer : $1,980 (maximum 4 person)
Non-customer : $2,280 (maximum 4 person)
Extra family members : $50/person

Package (C)
(Please include a video clip of the performance for participant from VIC only)
Australia Piano World customer : $1,980 (maximum 4 person)
Non-customer : $2,280 (maximum 4 person)
Extra family members : $50/person